Capstone Studios' Principal Jo-Anne Redwood was recently honored as "Marketing Professional of the Year" at the San Diego Building Industry Association's 7th annual ICON AWARDS sponsored by the San Diego Tribune.
"In a time when not enough new housing is being produced to meet demand, it's wonderful to recognize those projects, companies and individuals that help fuel one of the biggest driving forces in our economy," said Borre Winckel, president and CEO of BIA San Diego.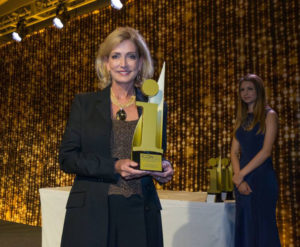 Capstone Studios works with leading builders and developers to brand and market their properties, with special emphasis on residential, multifamily and hospitality projects. Jo-Anne and her design team, led by Dan Kitsmiller have created successful marketing programs for real estate projects throughout the West Coast and Latin America since 1985, including residential developments, luxury condominiums, commercial properties, apartment complexes, retirement communities, hotels, resorts and timeshares.
Our real estate design and marketing services include:
Brand identity, positioning and logo design
Website design, email marketing and social media integration
Printed sales and marketing materials
On-site sales center design and installation
Signage and wayfinding systems
Virtual tours and promotional video, script-to-screen
Click a project below to view samples of our work
test
Contact us online or call 949-888-9911 to discuss your next project!