Keys to the Kingdom
Logins You Should Always Have Access To
Do you have a website but don't know any of the logins, or maybe you have trusted someone else to keep them for you? Sometimes, our clients already have established websites and are looking for change – maybe their site is old, or it's a company restructure or purchase.
The first thing we ask for is to be added to their [client's] admin so we can dig into what exists. Often, our clients don't know their log in, or they have entrusted the information to a previous employee, or service provider and for a variety of reasons, the client can't get the information needed. If it's a relationship gone bad, or perhaps the service provider doesn't exist anymore, you could be held hostage or have to start fresh – a very costly endeavor. At best, it'll take hours to research and gain access to your own accounts.  Why not spend a half hour and make sure your business logins are up to date?
We like to create a Google Document where it's saved to the cloud. You will need a Gmail account to do this. Share it ONLY with the most trusted personnel on your team. Don't know how to create a Google Doc or Spreadsheet? Click here for step by step instructions.
These are the top 4 logins you should always have:
Google Analytics (Gmail account for the company, not the individual) login
Hosting information (GoDaddy, Bluehost, etc.) login
Facebook Pages login
Platform login (WordPress, Joomla, Drupal etc.)
For your new team member or service provider, you can add a member to the user roster. NEVER give out your main administration login. Each company does it a little differently.
Other logins you should have easily available include social media sites:
Twitter
Instagram
Pinterest
Snapchat
Linkedin (business)
How to add, modify, and delete users for the top four:
There are so many people that touch a brand, that companies including Google, Facebook, WordPress have created how to's. You might have 20+ users for even a small company, from the web designers, blog writers, CRM administrators, SEO and SEM providers, coders and your own staff.
While this blog talks about how to add users, you should also delete users [best practices] that are no longer working on your websites including employees and any previous providers. We're listing the most important ones here:
Click on the logos to get complete directions, and have your logins handy.

How to Add Users. You can add as many users as you need. To add a new user to an account:
Click Admin, and navigate to the desired account/property/view.
In the ACCOUNT, PROPERTY, or VIEW column (depending upon whether you want to add the user at the account, property, or view level), click User Management.
Under Add permissions for, enter the email address for the user's Google Account.
Select the permissions you want. Learn more about permissions.
Select Notify this user by email to send a notification to each user you're adding.
Click Add.


Note that you must be an admin to give others access to your pages. You can add as many users as you need. To add a new user to an account:
If you're an admin:
Login to your Facebook account.
Click Settings at the top of your Page.
Click Page Roles in the left column.
Type a name or email in the box:
If the person is your Facebook friend, begin typing their name and select them from the list that appears.
If the person isn't your Facebook friend, type the email address associated with their Facebook account.
Click Editor to select a role from the dropdown menu.
Click Save and enter your password to confirm.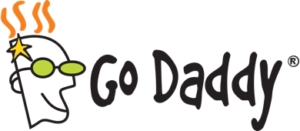 GoDaddy – Note that this is the most common host, but if your host is not GoDaddy, go to their web help page. And if you don't know who your host is or who has the rights and who the owner is, technical contact, go to whois.com and in the upper right side, put your domain name there and see what pops up.
Login to your account.
When logged in to your account, click Account Settings, and then click Delegate Access.
In the People who can access my account area, click Grant Access.
Complete the following fields:
| | |
| --- | --- |
| Field | What to do… |
| Name | Enter the name of the person you are giving access to. This name will appear on the email invitation the person will receive, and in your list of people who can access your account. |
| Email | Enter the person's email address. It doesn't have to be the email address for their GoDaddy account, but to accept your invitation the person must have an account with us. When delegates without a GoDaddy account accept your invitation, we'll prompt them to create an account. |
| Access Levels | Select the level of access you want the person to have as your delegate. If you'd like more details about what this will (or will not) let the delegate do, see Delegate access: Levels of permission. |
4. Click Invite.

WordPress is the most popular so we'll use this as the example:
There are four roles that you can assign to people who you want to blog with: Administrator, Editor, Author, and Contributor. Before you assign any roles, be SURE TO HAVE A BACK UP of your site. It's easy to accidentally delete a page, post or something more drastic – and without a back up, well, you will not be able to retrieve the information.
Adding Users #Adding Users
If you're an Administrator and you'd like to make someone a Contributor, Author, or Editor on your site, go to Users → Add New. Fill in the required info, choose a password for them, check the box "Send this password to the new user by email" and select the role you wish to give them using the dropdown. Your new user will get their password in the email with instruction on how to log in. After they login, they can change their password and any other info (except their username) by editing their profile.
There is a lot more we can add to each of these, and additional instructions. Contact us directly if we can help. Do you have a comment about this post? We welcome your feedback.